Tuolumne Me-Wuk Tribal Recreation Department
'Oma: Kenge:mu' Huy'uk:uton. Together, Forever, We Learn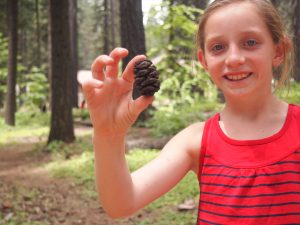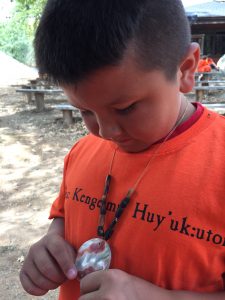 Mission Statement
The Mission of the Tuolumne Me-Wuk Tribal Recreation Department is to: Provide safe, fun, recreational activities for the eligible participants of the program; Participate or host activities or events within and outside of the native communities; Create positive memories for youth and their families to share for years to come; Empower the youth and promote healthy life styles, traditional values and self-respect as well as respect for others; Instill in the youth the necessary social, developmental, and leadership skills needed to build a stronger community for our people today, tomorrow, and generations to come.
YEAR-ROUND PROGRAMS AND ACTIVITIES
After-School Program During the school year, the Tribal Recreation Center offers eligible participants numerous supervised and structured after-school activities that include, but are not limited to the following: Arts and Crafts, Holiday Gift Making, Cooking, Cultural Enrichment Activities, Me-Wuk Language Activities, Group Cooperative Games, and Off-Site Activities and Field Trips. The Department also brings in presenters from other Tribal Departments such as the Cultural, Environmental, Health Center, Nursery, Tribal Security and the Tribal Fire Department.
Summer Program
The Recreation Department Summer Program typically runs 8:00am until 5:00pm, Monday through Friday, all summer long. Also, during the summer months, eligible participants are given the opportunity to take part in fun activities that have included the following: Hikes, Pool and Lake Swim Days, Swim Lessons, Day Trips to Yosemite, Cultural Activities, Local Cavern Tours, Live Theater, Museum Tours, Amusement and Water Parks.
2015 Me-Wuk Cultural Day Camp
On August 4-5, 2015, the Recreation Department hosted the first Tuolumne Me-Wuk Cultural Day Camp for the youth and Me-Wuk community. During the 2-day camp, the youth and adult participants were able to participate in numerous cultural and traditional activities such as: Language and Handgames, Beadwork, Stories told by Elders, Flint Knapping, Sash Making, Abalone Work, Salmon Cooking Presentation, Basket Making, Acorn Preparation, and a Frybread and Tortilla class.
Community Activities
During the year, the Recreation Department hosts a variety of community activities, such as the Community Pot-Lucks, BBQs, Easter Party and Halloween Party. All participants in T.M.T.C. Recreation Department programs and activities, must meet eligibility requirements that have been set by the Tuolumne Me-Wuk Tribal Council. Any questions regarding eligibility, programs or activities, can be directed to the department manager listed below.
CONTACTS:
Rhiannon Hendricks Recreation Department Manager rhiannon@mewuk.com P.O. Box 699 Tuolumne, CA 95379 Main Recreation Office: (209)928-5334