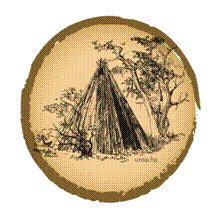 VISION:
The Tuolumne Me-Wuk Housing Authority (TMHA) provides exemplary services to the Tribe through its professional and efficient staff in a fair and equitable manner. The Housing Authority maintains good communications with all tribal members and other entities to better serve the interests of the Tribe. The Housing Authority works to improve the quality of life on a daily basis through its commitment to achieving a higher standard of living.
Mission:
The Tuolumne Me-Wuk Housing Authority is committed to providing a higher quality of safe and healthy living standards for all Community Council members, future members of the Tribe and occupants on tribally owned properties.
MOTTO :
Your housing need is our job.
TMHA Programs:
HUD homes – The administration of rental and Mutual Help homes was taken over from the Indian Housing Authority of Central California by the Tribe in April of 2004. Since that time the Housing Authority has been taking care of housing emergencies, providing repair, maintenance and modernization services to all HUD homes on the Rancheria.
Repair & Maintenance – The Housing Authority provides general repair and maintenance services to assure all HUD and tribal member's homes on the Rancheria are healthy and safe.

A trained and efficient Maintenance staff of four is available to handle emergencies as well as taking care of minor and major repairs, upgrades and some modernization of Rancheria homes.

Rental Assistance Program– Due to overcrowding and the lack of available housing on the Rancheria the Housing Authority is able to provide rental benefits and services for eligible tribal members in homes off the Rancheria. Community Council members who live in overcrowded or substandard housing are able to rent safe, clean housing under this program.
Insurance Services provided:

Information and assistance with applications for home and household content insurance
Deductible payments – to encourage Community Council members to purchase insurance the Authority offers to pay the deductible so members can lower their premiums by getting a coverage with a larger deductible.

Elder Home Replacement Program – provides replacement homes for Elders, budget permitting, that will improve their quality of life in their later years.
Indian Home Loan Program – The Authority acts as the liaison for the Tribe with HUD, the Bureau of Indian Affairs and Lenders to acquire loans for new homes on tribal lands previously unavailable. Tribal members were unable to obtain loans on land held in trust for Native people because lenders could not claim the land and therefore had no collateral. Now HUD guarantees loans for homes on trust lands.
*Note: the Tuolumne Me-Wuk Housing Authority was formerly known as the Tuolumne Me-Wuk Housing Department. The name and responsibility conversion was approved by the Tuolumne Me-Wuk Community Council and became effective August 10, 2006.
Board of Commissioners:
Lori Severson
Sal Diaz
Darla Merlin
Carlos Burciaga
Loren Forde
Andrea Reich
Jesse Madden
Housing Staff:
LeeAnn Brown, Executive Director
Filaine Gerbing, Finance Assistant
Yvonne Jansen, Housing Coordinator
Ted Mantzouranis, Maintenance Manager
Matt Brocchini, Field Supervisor
Albert Carrbello, Maintenance Worker II
Mike Cimolino, Maintenance Worker II
Mark Curfman, Maintenance Worker II
Logen Foster, Maintenance Worker I
Carissa Foster, EDD Assistant