Tribal Social Services Department
P.O. Box 615
Tuolumne, CA. 95379
Candice Huffer, Admin. Assistant
Office (209) 928-5300
Email chuffer@mewuk.com
Tribal Vision Statement
The Tuolumne Band of Me Wuk Indians Is A Sovereign Nation That Is Dedicated To Uphold Social And Economic Stability Through Self Reliance And To Promote The Health, Safety And Welfare Of Our Indian People.
Provide Emotional Support Through Confidential Communications
Counseling
Substance Abuse
Family Peer Counseling
Indian Child Welfare Program
Anger Management – Youth & Adult
Sexual Assault
Domestic Violence
Mediate with Child Welfare Services
Court Advocacy
Information & Referral
Family Reunification
Crisis Intervention
Court Accompaniment
Development of Formal & Informal Case Plans
Native Child Foster Placement
Social Services Department Mission Statement
The Mission of the Social Services Department is to Assist the Community of the Tuolumne Band of Me Wuk Indians and Native American families.
If you would like information on the Tuolumne Me-Wuk Tribal Temporary Assistance for Needy Families (TANF) program, please click here.
Facilitate Legal and Social Services Delivery To The Tribal Community
Court Accompaniment
Family Advocacy
Attorney Referral
Paralegal Service
Custody Issues
Family Reunification
Tribal & County Home Studies
Emergency Placement in Tribal Home
Increase Client's Ability to Cope with Crisis
Emergency Assistance Program
Food
Clothing
Personal Items
Medication
In House & Referral to Outside Counselors
Food
Clothing
Personal Items
Medication
Home Visits
At Risk Families
Elderly
ICWA
Legal Assistance Program
California Indian Manpower Consortium Referrals & Assistance
Child Care Assistance
Housing
Food
New Home Deposit
Advocacy
Court
Victim Witness
County Agency
Provide Emergency Financial Assistance
Emergency Assistance Fund
Foster Care Assistance Program
General Assistance Program
Burial Assistance Program
Energy Assistance Program
CIMC – Housing, Food & Child Care Programs
Holiday Baskets
Other Assistance When Appropriate
Promote & Provide for Family Preservation
Tribal Foster Care
Tribal Placement Assistance
Indian Child Welfare
Drug & Alcohol Counseling Referrals
Behavioral Health Referrals
Parenting Classes
Case Management

In House and Co. Agencies
County & State Committee's and Boards
The staff of the Social Services Department are active members of the following committee's and boards:
Indian Child Welfare State Workgroup
ICWA Sub-Committee for Foster Home Compliance
Tuolumne County Prevent Child Abuse
Tuolumne County Suicide Task Force
Tuolumne County SART Team
California State Child Welfare Council
SARB Board
Provide Information & Referral
Legal Resources
Financial Resources
Financial Counseling
Counseling Resources
Adoption Assistance & Referrals
Education Referrals
Parenting Referrals
Other Referrals as Requested
County, State & Federal Issues
Indian Child Welfare Act
CIMC Programs
BIA Programs
Tribal Representation
Tribal TANF (referral only)
Department of Social Services State  & County Collaboration
General Information
Our services are spread though out the four counties of Mariposa, Amador, Calaveras and Tuolumne. The various programs and services mentioned may have different eligibility requirements by county and tribal status; therefore, individuals are highly encouraged to contact the Social Services Department to request clarification regarding specific information. As always, we are pleased to hear your suggestions and comments on program services.
Staff of the Social Services Department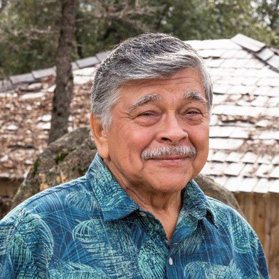 Frank Canizales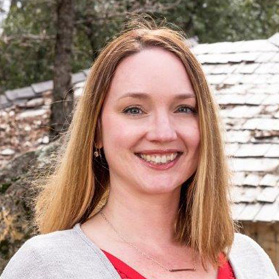 Diana Carpenter
LMFT, Supervisor/ ICWA Representative